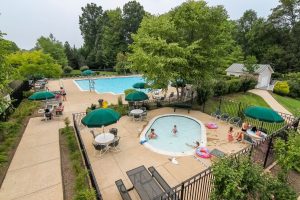 Each committee has been put in place to either provide entertainment and enjoyment or to protect the value and appeal of the community.
Architectual Review and Covenants Committee
The ARCC is the only Committee sanctioned by the Bylaws. Duties include meeting once a month to review and render decisions on modification applications and hearings on violations.
Open Spaces Committee
The Open Spaces Committee serves at the pleasure of the Board. Their main focus is the review and recommendation of landscaping contracts for common grounds as well as recommendations for other common grounds and tree saves. 
Events Committee
The Events Committee hosts all Ashland community sponsored events such as Fall Festival, Cookies with Santa, a Valentine dinner, bi-annual yard sales, ice cream socials, and movie nights.  
Pool Committee
The Pool Committee oversees the pools upkeep and operation. The members guide the board on the selection of the pool management company and work jointly with the Ashland Stingrays swim team to ensure all community members are provided with the best swimming environment possible.